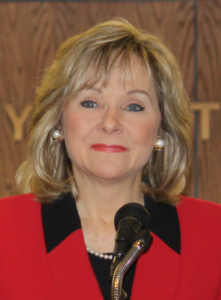 Recently, an Associated Press article circulated among various state news outlets which reports there to be extremely few Democrats looking to challenge Oklahoma's Republican incumbents. This story reports that as of the end of the last reporting period only one statewide office has any challengers, that of State Superintendent. It is no surprise to see that position being challenged, but it is a shame to see no movement on any other office.
We have already reported that incumbent Republican Governor Mary Fallin will be seeking reelection, although she has not made it official. It has also come to our attention that State Attorney General Scott Pruitt will also seek reelection. Despite these very clear moves to seek office once again, there are no challengers to be had.
While it is still early, there are usually indication about now to who might be running for elected office for many of the highest seats in the state. The fact that no one from the other established party has made motions to seek the Governor or Lt. Governor seat is very surprising. One would suspect that such motions will be announced in the coming months.
We would hope that along with Democratic challengers, the state will see far more Independent challengers as well. Oklahoma has not seen an Independent challenger to the Governor seat since 2002. The state also has a severe lack of Independent challengers to legislative seats. The last two elections have seen only three independents on the ballot in each of those elections.
The 2012 election saw a horrible 36% rate of legislative seats going to a November vote. This was a drop of 9 percentage points from the 2010 election. This is not a good sign for the State of Oklahoma. No elected official should win a seat in office by default. And if so few legislators have challengers for their seat, they will be less likely to listen to those who they are meant to serve. This is extremely important to Independent voters in Oklahoma.
One of the key issues we have been fighting for is legitimacy and fairness in election law. Oklahoma has some of the most restrictive laws governing the formation of new parties. This will not change unless more Independents choose to challenge the status quo by running for office. This is a very important step in getting the message across to state legislators and to the voters.
If we want to continue to see the marginalization of alternative candidates and parties, by all means, we should continue as we are. However, if we want to see change in this state, if we want to see a healthy political system, if we want to see real change in our ballot access laws, we need Independents to run for office. That is the only way it will happen.