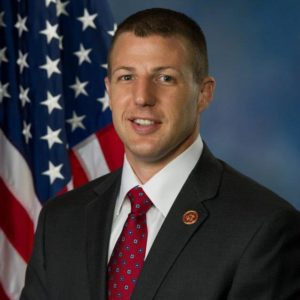 Last week, Representative Markwayne Mullin met in a townhall meeting and said the following in regards to Obamacare and what can be done about it:
The best thing we have coming up is an election in 2014
But this isn't about Obamacare, at least not for us. This is about Ballot Access Reform. The reason why we haven't been able to get reform passed in the last 40 years is because we have not pushed the issue in the elections.
We have had only three Independent candidates for legislature in each of the last two elections. That is not how you build support for our cause. If we really want to see reform passed, then we really need to push the issue at the ballot box.
Additionally, by forcing elections in 2014, we can also help with some of our other problems. The first thing is the low election numbers we have had for legislative seats. With less than 40% of legislative seats going to a November election, the status quo has been easily maintained. By getting more Independent voters involved in the elections and running for office, we will be able to make our Representatives work for us, rather than the other way around. If they are not scared of losing their seats, they will never do anything we want them to.
The second thing this will help is with the low percentage of Independent voters in Oklahoma. Right now, we are sitting at around 12% of Oklahoma voters registered as Independent. While that number has grown in recent years, it has not grown at the pace of the Republican Party. They are growing in numbers primarily because of the success the party has had in the state. With so few Independent candidates running for office, the voters are able to convince themselves that being Independent is a waste of time and effort.
As I look at the voter registration numbers of states with more fair ballot access laws, I see Independent voter registration percentages in the 20 and 30 percentages. These states, while having issues of their own, have a strong Independent voting body and Independent candidates for office.
So I agree with Representative Mullin. The best thing we have going for us is the 2014 election. While those in office may think their seats are safe, we need to show them otherwise. We need to tell them that we will not just vote them out of office, but that we will run against them or seek out someone to run against them. Someone that supports fair ballot access for all parties and candidates. And even if they do pass fair ballot access requirements, we should still run against them to build up a strong Independent voter population. We can make 2014 the year that elections changed for the better in Oklahoma.